What We Do

We Believe in Building Strong Online Presence for Business
Our Development Process

6 Key Elements of our Website Design Process
1. DISCOVER
We Conduct Extensive Research For Our Every Client Before Starting Their Work
2. DEFINE
After Extensive research, we choose the best technologies which help us to meet clients' requirements.
3. DESIGN
We design every website with keeping the user experience at the center.
4. DEVELOP
After Designing a User-Friendly website we start Working on the Development Of the Website.
5. DEPLOY
After the development phase, we test each and every element of the website after the successful testing website is ready to put on servers.
6. Deliver
After the Deployment of the Website, We show the Website To Clients to get their feedback. after making changes according to client feedback we handle a project for the client.
We Serve our Clients' Best Interests with the Best Marketing Solutions. Find Out More
Request Call Back From Us

Not Sure? Request Call Back From us

Quick Delivery
An excellent service provided by Found Media. He went above & Beyond. Even though I wasn't clear with my requirements as it was first time for me to make website. But I am extremely happy with his work. I will refer my friends for future work. Thank you 😊

Amazing Service
Amazing service, they designed me a website the work they did was outstanding. I really recommend their service.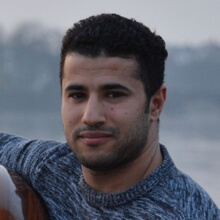 Fair Price
Fair price, good work even after completing website they can make changes whatever you want